"If I had to choose how to die this would be the way to go out"
I can't think of anywhere I'd rather be than in this pool of gunge with these three curvy women. This dude has a huge smile on his face for a good reason, they girls are not shy about how to play!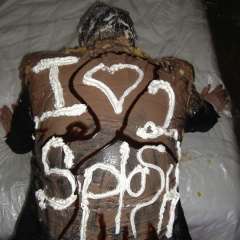 sauceboss
10/16/22
"A basic and quick sploshing!"
Nurse Pixiee Gunked is slightly disappointing, only because it's not long enough.

If it was twice as long & uses different types of messy, then it would be better & worth getting.

I'm not saying that you shouldn't get it, but if they did another Nurse Pixiee Gunked, then maybe she could get gunked by a paitant, who's complaining about their hospital food.

2 out of 5.
Wheelchairman
7/23/21
Sarah Jane, the beautiful full figured woman with the gorgeous ass takes part in cake sitting. One can only imagine how sexual it feels for Sarah sitting on those cakes having them smush up her ass cheeks and lovely shaved pussy! Then the syrup comes out as it is poured over her lovely breasts and body. Lastly she smushes a cake with her lovely breasts. Great shots of her backside, ass and pussy.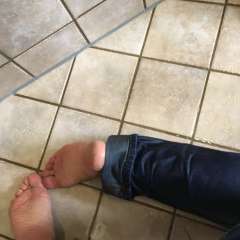 muddyfeet
12/22/20
"Orgasmic bodies and naked mess"
Sarah Jane is to die for! She has such a hot body and beautiful breasts. The girls start completely naked showing off their beautiful feet. They take part covering their naked bodies in cake, whipped cream and strawberry syrup. I love it when Ashley covers Sarah's pussy in syrup. I could only imagine eating Sarah out at that time. If you find full figured woman sexually exciting, especially covered in mess, this scene won't disappoint!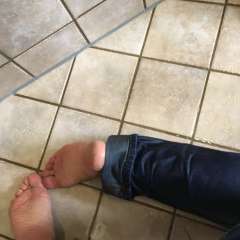 muddyfeet
12/21/20
Faye is hot as fuck, and plays the part very well. More Faye please! Swimsuits, bride dress, hair gunge. Just more of her please.
muckyt
5/24/19
"Chloe and Tallulah are a sweet joy to watch!"
Chloe and Tallulah have incredible chemistry. This video is a solid ten minutes and change of two lovely ladies getting crazy messy, slipping all over one another, grinding into each other, and eating sloppy, cake-covered pussy. It's addicting to watch. Tallulah especially is a lot of fun to watch when she's all hot and bothered, and Chloe is very, very good at getting her there. One of the most beautiful moments comes about six and a half minutes in, when Chloe finishes her amazing dive deep into Tallulah's sweet pussy. She takes one last, long lick, and comes up with a delicious mix of chocolate and pussy thick on her tongue, and Tallulah makes one of the best noises you will ever hear a human make. It would be worthy of being a climax, and it's barely past the halfway point of the video. The whole thing is pure sloppy fun, and you should definitely check it out.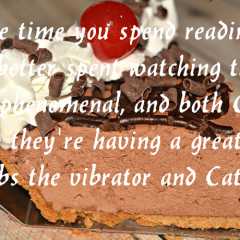 WritesNaughtyReviews
2/11/18
"Shamelessly sexy filthy fun!"
Jem and Violet know exactly what they're doing, and it's a joy to watch. In short order, they get completely covered in colorful goo, slide all over one another, and turn the naughty dial up to 11! Plenty of outstanding pours all over both lovely ladies, and some of the finest sloppy pussy play you'll ever see! If you like your ladies completely covered and absolutely filthy, you need to check this out.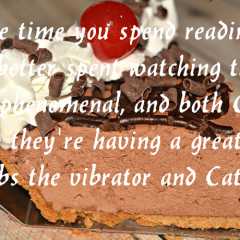 WritesNaughtyReviews
1/25/18
If you like Gunked Up Girls' other scenes or you like Maddie you'll like this. Nice scenes, well shot.

iain-ecgunge
1/15/17
"Gungey silliness at its best"
A silly scene (this is coming from someone who was gunged in a giraffe onesie) simple gungey silliness with little else involved.

iain-ecgunge
1/14/17
A fun scene, with Maria for some reason seemingly dressed in homage to Anneka Rice (either Challenge or Treasure Hunt) It's really just Maria being Maria and that rarely disappoints! Simple and fun and worth downloading.

iain-ecgunge
1/14/17
"Faye will show you that pirates are awesome! So hot!"
I'm going to try and get through this entire review without making any pirate joikes... First off, Faye's tits are magnificent. When Jessica started things off by setting them free from her pirate top, I knew this messing was in very, very good hands. It was hot from the very first pour. Jessica makes sure Faye's tits get plenty of slippery attention, and I had a lot of fun watching the slime slide over her curves. It just kept getting hotter as the video went on in a slick, colorful crescendo of sexy fun. When Faye presented her pirate booty and Jessica slathered slime over her poop deck, I- I... I was afraid this would happen. I have a plank that needs walking. You get this video. You won't be disappointed.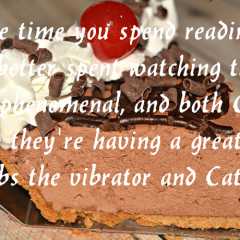 WritesNaughtyReviews
5/17/16
"Lola is so hot. Pirate costumes are just great. A fun video."
Lola is hot. I love her pirate costume. Some of the earliest gunge knocks off her hat, but that's fine, as we get to see her hair and face better, and a hat might have prevented any of the substances from getting on her face. She gets truly covered, a lot with over-the-head stuff. I would like to see a pie before an over the head gunging, but maybe that's just me. Did I say Lola was hot? We get to see her entire body covered in lovely gungey substances. Oh, and case I neglected to mention, Lola is hot.

And apologies for the haiku review summary.
Myds
2/9/16
"Steph is a hottie in the best bargain bundle on UMD!"
I had never come across Steph on wam sites before this purchase, but boy, I have missed out!

Hot, curvy, and clearly loving getting messy with lots of beans, peas and spaghetti, these videos are some of the best videos I have ever seen in WAM.

Steph is most definitely in my top three WAM performers ever, with London Andrews and Messy Kitten!
brettster87
6/16/15